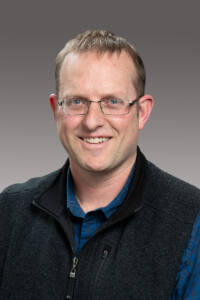 WelCom May 2022
Matthew Balm, Compliance Manager, Diocese of Palmerston North
The Aotearoa Catholic Te Rōpū Tautoko is the body that co-ordinates and manages engagement between the Royal Commission of Inquiry into Abuse in Care and the Catholic Church in Aotearoa, represented by the Catholic Bishops and Congregational Leaders of Aotearoa New Zealand. Te Rōpū Tautoko coordinates the response of the Catholic Church to the Royal Commission.
The release of Te Rōpū Tautoko's Information Gathering Project on February 1, this year, is a timely reminder to us all about the importance of understanding what Safeguarding means for ourselves, and our Church.
Everyone who works in ministry for the Church will now be familiar with the term Safeguarding, as well as the shared desire of the New Zealand Catholic Bishops Conference (NZCBC), and the Congregational Leaders Conference of Aotearoa New Zealand's (CLCANZ) to build a Safeguarding culture in every diocese across the country. However, many people are still a little mystified about what a culture of Safeguarding actually looks like, and what their part in it may be.
For this reason, each diocese is offering free Safeguarding workshops to help people to understand and to participate in this important and necessary journey for the Church.
The key message is we must all make a pledge to renew our commitment to the core Safeguarding values of: 
Human Dignity – derived from our creation; 

Justice – through thought and action; and 

Love – that permeates all aspects of life-giving actions. 

Armed with these tenets we can use a Safeguarding lens to scrutinise our ministries and find new ways of doing what we have always done. This will inherently minimise Safeguarding risks for our children and our vulnerable adults.
Another key element of Safeguarding is knowing how to respond appropriately to people who have been impacted by abuse. Safeguarding training ensures that our response is caring, efficient and beneficial for all involved. It does not add to the harm already done. 
Covid-19 has demanded a safe response by everyone. This has led to disruption to our scheduled Safeguarding training programme.
In the Diocese of Palmerston North, we have been unable to provide Safeguarding workshops throughout March and April this year. However, we are very pleased to be able to reach out to our communities again with scheduled workshops in the main centres over the coming months. Liaison with parish leaders and support for administrators continues from the diocesan offices. 
If you are involved in any full-time ministry for the Church, and you have yet to undertake Safeguarding training, or to sign a Safeguarding Code of Conduct and Volunteer agreement, now is the time to do something about it!
Moreover, if you are just interested in being part of the Safeguarding culture you are most welcome to attend one of our free workshops, or contact me as Safeguarding officer.
Details for scheduled workshops in your area in the Palmerston North Diocese will be available at your local parish office, and on the diocesan website pndiocese.org.nz
Matthew Balm, Safeguarding Officer, Diocese of Palmerston North, [email protected]
The post Safeguarding Palmerston North: Workshops underway first appeared on Archdiocese of Wellington.