Tertiary Chaplaincy
The Diocese of Palmerston North is committed to accompanying young people of all cultures, backgrounds and experiences as they transition to and operate in the tertiary education environment. This includes the vast amount of international students that come to our shores when COVID-19 is not making it difficult! Campus chaplains offer pastoral care and spiritual support for all students and staff at these tertiary learning spaces.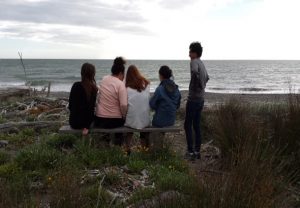 To the west within the diocesan boundary, we have the Western Institute of Technology – Te Pūkenga (WITT) located in New Plymouth, Massey University, The Universal College of Learning (UCOL)  and the International Pacific University in Palmerston North. On the eastern side, we have the Eastern Institute of Technology – Te Pūkenga (EIT). All these tertiary institutions have a tertiary chaplain operating in the city where these institutions are found.
All tertiary chaplains in our diocese are members of the Central District of the Aotearoa New Zealand Tertiary Chaplains Association (ANZTCA). We are all signatories to the ANZTCA Code of Ethics, which is the high operating standard you can expect from your tertiary chaplains.
This service is free and all people are welcome to access the chaplaincy service.
Find out how to contact your institute's chaplain here, and we look forward to sharing life with you at your tertiary institution.
Questions commonly asked of tertiary chaplaincy include:
Is it free? Yes
Do I need to be Christian to access the chaplaincy services? No, we welcome and support people of all faiths and none.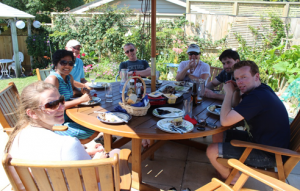 Are you going to try and proselytise or convert me? No, that is not the primary function of a chaplain – our job is to accompany. If you want to know about Jesus, let us know and we'll share our faith experiences with you, but we'll only do so if you invite us to!
Do you run events and can you introduce me to other people so I can grow a friend group? Sure thing!

Te Ahi Kaa o Mataūranga
Located behind the Cathedral of the Holy Spirit in Palmerston North, young people can live in the community to share faith and life in a deeper way.
Community members can be students, working or between work and study, who are looking to discern life and where God is in their faith hikoi.
The four pillars of living in our community are Hospitality, Service, Formation and Prayer.
Living in the community requires that academic formation in faith by participating in Te Kupenga – Catholic Leadership Institute courses.
Click here to find out more.