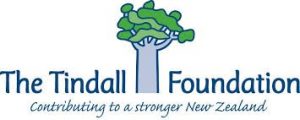 The May 2022 Funding Round for the Diocese of Palmerston North Allocations Group is now open.
Parish groups, agencies and church organisations that provide a helping hand by supporting Families and Social Services are invited to apply for funding from the Catholic Charities Foundation of Palmerston and the Tindall Foundation through the Diocesan Allocations group.
The priority is to fund Catholic and community organisations who are working in areas identified as priorities by the Catholic Charities Foundation of Palmerston North and the Tindall Foundation, and aligned with the diocesan goals.
We are charged with the funding support of groups committed to social, pastoral, charitable and educational needs in the diocese. Applications are judged based on need, resource availability and the fulfillment of set criteria.
Applications are now open and are due on Thursday 31 March 2021. Application forms and more information can be found here, or please contact Ashley Dahl at [email protected] or ph (06) 354 1780 ext 842.