Te Rūnanga o te Hāhi Katorika ō Aotearoa have refreshed their website's face, name and content.
Te Rūnanga is the national Māori advisory group appointed by the bishops. It advises the bishops on the pastoral care of Māori. Rūnanga members are appointed to represent the six dioceses of New Zealand.
The revised website includes liturgy music written by Richard Puanaki, Miha Māori (Mass), te reo pronunciation guides, information on wāhi tapu (sacred places), liturgical calendar, links to Pope Francis' communication direct from the Vatican, contact details of Te Rūnanga delegates from each diocese, a whānau gallery and more.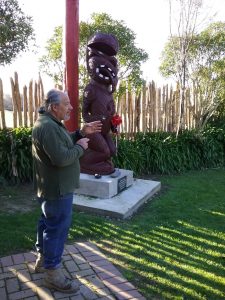 Te Rūnanga Chair Sr Tui Cadigan says, 'the refreshed site is a wonderful resource, which forms part of our mission to better reach and stay connected with Māori and the wider Catholic community. We hope this website will assist those who are working with Catholic Māori in the area of faith and spiritual formation.'
The site offers users easier navigation and improved search properties for specific topics about Te Rūnanga o te Hāhi Katorika ki Aotearoa. The Rūnanga expect the site to continue to grow in use with social media links, updated liturgy, news and links to Catholic agencies and partners.
Go to www.katorika.co.nz/whanau-gallery.html to explore the website.