Published in WelCom June/July 2021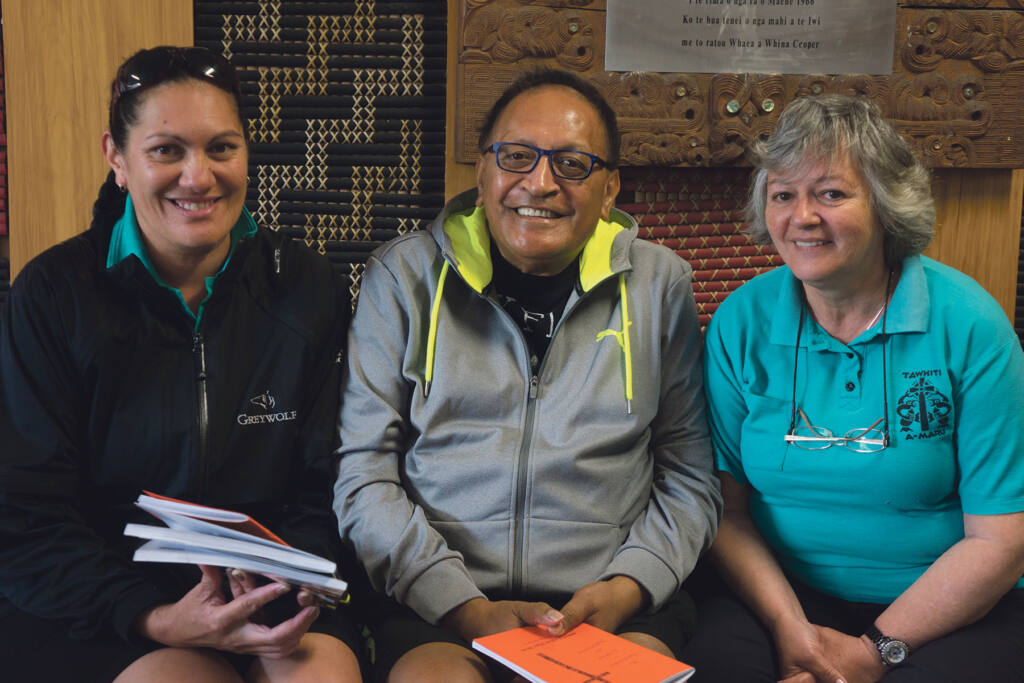 Pā Piripi Cody
Richard (or Dick) Puanaki of Wairoa died (aged 72) at his hometown on Tuesday, 20 April, 2021.
In his Requiem Mass, at St Peter's Church Wairoa, he had pre-recorded a message for his whānau and for people to remember. In that message he stated, 'If my tombstone has my name and simply "composer of Ka Waiata" on it, that would make me very happy!'
He explained his love for Mary, which had led to putting that prayerful reflection together. Now Ka Waiata has universal appeal for both Catholic and non-Catholic. It has been sung on various occasions including by the Silver Ferns and the National Youth Choir.
Dick's love of Mary led him to explore a vocation as a Marist. That included time at the novitiate in Tutu, Fiji, where he painted a reflective mural of Mary in their chapel. It included time on the Whanganui River where he renewed whakapapa roots with whānau at Pati Arero (Jerusalem). However he discerned a call to marriage and family.
"Such a leading light of hope and joy has gone home to our God through the loving embrace of Our Lady. With aroha and gratitude."
Danny Karatea-Goddard
He is one of 16 children! Many of his family came to his tangi at Tawhiti a Maru Marae and St Theresa's Church on the marae at Wairoa. Brothers and sisters, his wife Lyn and his two sons, Henare and Matau, were present, together with many nephews and nieces. His family have inherited his musical ability, so strong waiata accompanied the sharing.
The Requiem Mass featured a skilled power-point for people to follow. A highlight was the chanting of the Mass prayers using Dick's composition, approved by the New Zealand Bishops, which is now used in different Miha around the country.
The service was led by parish priest Fr Michael O'Donnell SM. Pā Karaitiana Kingi SM shared much of the prayer for his relation and friend often with a tewhatewha (long wooden lance) to support him and plentiful Holy Water from a sacred spring.
Local priests concelebrated with visitors including Māori priests, Pā Gerard Patterson, Rotorua, and Pā Jack Smith, Feilding. There were two married Māori Catholic deacons there, Ben Pomare, Rotorua, and Danny Karatea-Goddard, Wellington.
Dick was an educator, serving in various primary schools. His first appointment was to Huiarau in Reatahuna where he was for about five years. Later times included Mangateretere, Hastings, and the local Catholic school, St Joseph's, Wairoa.
His support of Kapa Haka and Māori culture led to revitalising a local Māori Catholic cultural group 'Te Whetū o te Rāwhiti' – 'The Eastern Star'. Dick and his family bravely went with that group to join in a Māori Catholic Hawke's Bay Easter 2021 celebration. This, despite medical opinion that gave him a short while to live. He is a model of te aumangea (resilience).
"Richard Puanaki lived up to his largely unknown name 'tiki te aroha', 'seek out and spread love'."
Pā Karaitiana Kingi in his homily at Richard's Requiem.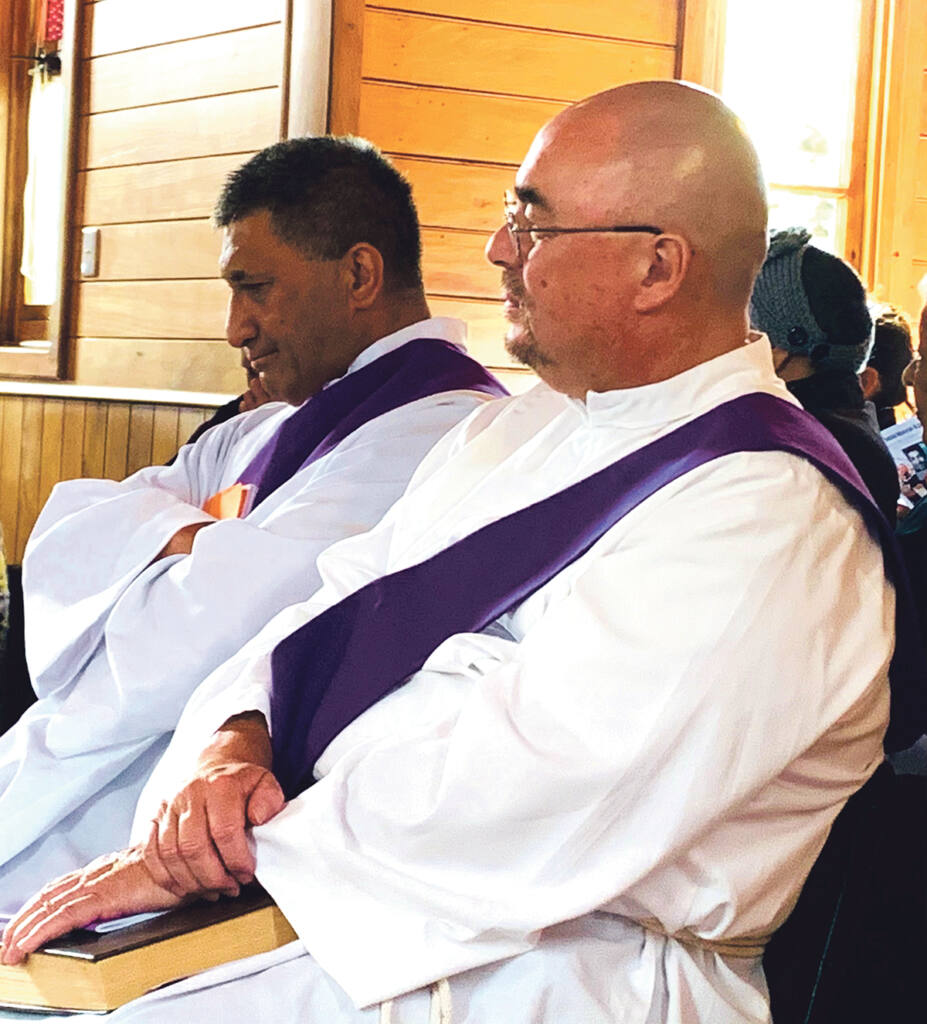 Rīhari had a bucket list for the last months of his life. This included a whānau gathering of celebration and farewell, taking his 13-year-old grand-niece and nephew to Auckland for their birthday and a trip to Palmerston North!
Because Rīhari was committed to the welfare of others, he sent his son with his kōrowai to his niece Kate's graduation in Wellington so she could wear it. News of her uncle's death came through just before the event but she bravely wore the cloak! His qualities live on.
For 30 years Rīhari was part of an annual pilgrimage from Wairoa to the Carmelite Sisters' Convent in Auckland. Again, despite being ill, Richard determinately went this year and joined in the prayer and singing at the convent.
Dick leaves a rich heritage for so many, Māori and not. Humour and music, reflection and culture, family and devotion, Faith and resilience. As Karaitiana Kingi emphasised in his homily, Rīhari lived up to his largely unknown name 'tiki te aroha' – 'seek out and spread love'.
Rīhari's final Eucharist was in the church he loved, St Peter's, Wairoa. He is buried in the Wairoa cemetery together with his sister, Aia.
E te Rangatira, kia hari i waenga i ngā waiata o te rangi, tata ki tō Whaea aroha, arā, ko Maria.
So, Richard, Elder, rejoice in the midst of the heavenly singing, close to Mary, your loved Mother.
The post Rīhari Tiki te Aroha Puanaki – RIP first appeared on Archdiocese of Wellington.