Published in WelCom May 2021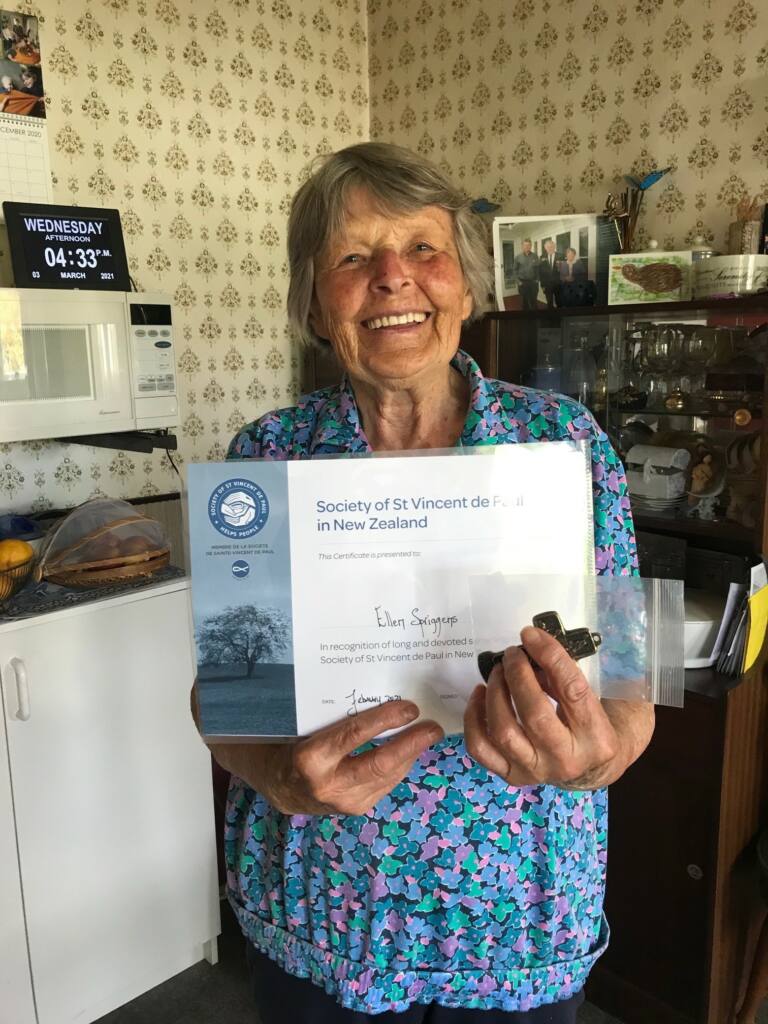 Margaret Gudsell
Vincentians in the Palmerston North Diocese gathered on 23 February this year at the Cathedral of the Holy Spirit for their annual commissioning festival Mass. Ten members from Whanganui travelled through for the celebration.
Long-service awards were presented after Mass in the lounge where the Whanganui ladies were very proud to represent and receive an award for their colleague Ellen Spriggens. Ellen was unable to attend but was delighted to receive the award later.
Ellen joined St Vincent de Paul Society seven decades ago when she was 24 years old. Until then, when she Ellen and Veronica De Lacy joined together there had been no women Vincentians. They visited poorer families to see what their needs were and tried to help with clothes and baby goods.
Ellen has been a member of St Vincent de Paul in Whanganui for 72 years, attending meetings, helping in the shop and with community projects.
Congratulations to Ellen for your wonderful achievement and service.
The post Recognition for long-serving Vincentian first appeared on Archdiocese of Wellington.