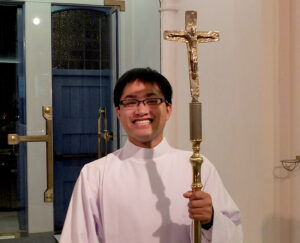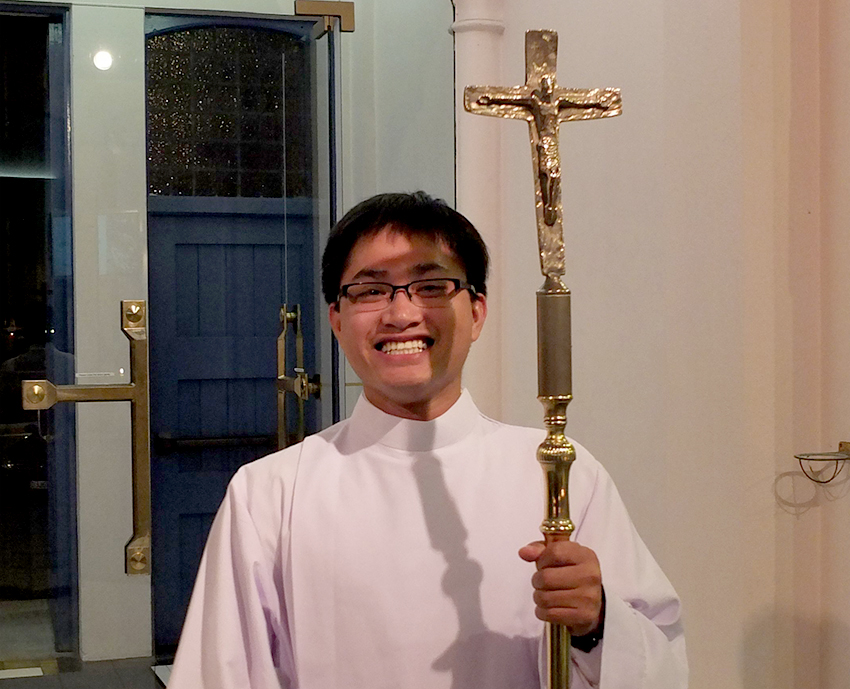 Deacon Trung Nguyen says the postponement of his ordination day due to the Covid-19 virus is a way of sharing the suffering and uncertainty that people are feeling all round the world.
Trung was due to be ordained for the Palmerston North diocese on April 18, but the ordination has been put on hold due to the Covid-19 outbreak and subsequent lockdown.
'When I first heard my ordination would be postponed I was very sad but it was also a test of my faith,' says Trung. 'It is up to me to bring a positive attitude towards all the things that have happened. I truly believe that everything will happen in God's time and everything will be fine.'
Trung said it is particularly hard for his parents and family who will probably not be able to attend his ordination when it does happen, due to travel restrictions. Trung has three brothers who are all in training for the priesthood in different parts of the world – one in Washington DC, one in Colombia and one in India.
'It is hard when my family and other people call and ask if I have a new date but there is no news. But I understand that with this virus there is a lot of uncertainty for people around the world and for people in our own country as well. People don't know what is going to happen next. They are very anxious. So I think in a way I share their suffering and their struggles.'
Trung said his ordination day was not just about him as an individual but was also about the people who had supported him and the community he was there to serve.
'It is good for people to witness an ordination but at the same time it is not all about me. I am here to serve the people of New Zealand so it doesn't matter how many people can attend. I still feel their prayers and the support they have already given me over the last eight years. That is a great encouragement to me. It means a lot to my vocation.'
Currently Trung is in a lockdown bubble with Monsignor Brian Walsh, Monsignor David Bell and Fr Vijay in Palmerston North.
'I do some shopping for the elderly people nearby. I try and keep in touch with the parents of the school children and the elderly in the community. I try and make that connection between the parish and their families.
'We have Mass every day which is sometimes streamed online. I sometimes give the homily or a reflection.'
Trung came to New Zealand from Vietnam in 2012 at the invitation of Fr Brendan Daly who was the principal of Good Shepherd Seminary in Auckland. He learned English when he arrived and then embarked on his philosophy and theology studies, graduating in 2019.
'It was a challenge. I struggled with the English language, being away from family, a new country and culture, new people and new friends – but if I can do it I'm sure anyone can!
'It's not an easy journey, but the joy and happiness you get from this vocation counters all the difficulties you might face on the road,' he says.