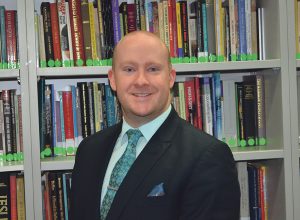 The Catholic Institute of Aotearoa New Zealand (TCI) has announced the appointment, from 1 October, of Dr Zachariah Duke, as Acting Academic Dean, Lecturer in Theology and as a Research Fellow with The Nathaniel Centre.
TCI Director, Gerald Scanlan, said, 'we're delighted to have Zachariah join our team and welcome his wealth of experience and diverse skill set.'
Dr Duke has held senior academic positions at BBI ‒ The Australian Institute of Theological Education, as well as lectureships with Universities of Wollongong, Newcastle and Tasmania. He has expertise in disability theology; practical-pastoral theology; ecclesiology and ethnography; and theological education. He is currently co-chair of the Living Fully Network, vice president of the Association of Practical Theology in Oceania, a board director of St Lucy's School – a Catholic primary school catering for children living with disabilities – and the Delany Foundation – a Patrician Brothers' charity. Dr Duke has published articles and papers on theology, spirituality and disability.