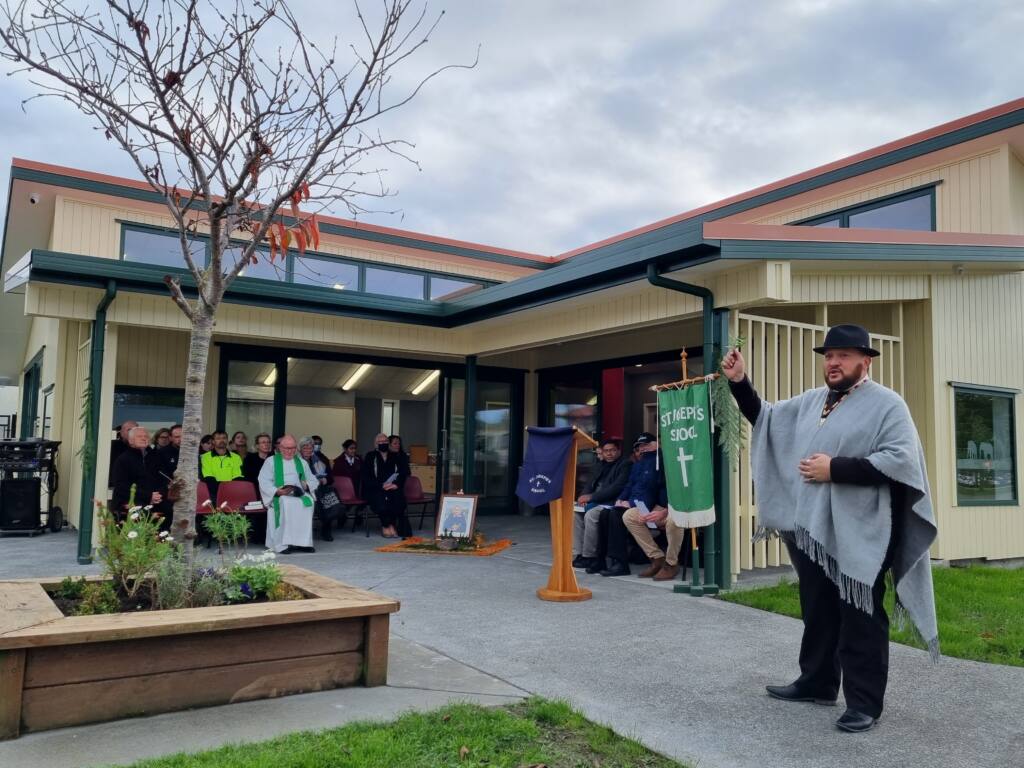 Published in WelCom August 2022
Sally Cawston
More than 70 school-building upgrade and maintenance projects are underway across the Diocese of Palmerston North. The work is part of the diocese's multimillion-dollar investment in its, Catholic school land and buildings portfolio.
The projects – some already completed – range in size and scale to address the need for new learning spaces and essential maintenance. The work includes structural strengthening, weathertightness remediation, roofing, accessibility modifications, end-of-life replacement of buildings, quality-learning environments, and security.
Diocesean general manager Liam Greer is pleased with progress. 'Our property manager Susan Zentveld is working in a challenging environment with building product shortages, but she is confident that over $8 million worth of projects will be delivered within the next two years,' he said.
The diocese's commitment to investing in its educational facilities uses different funding streams, each based on specific criteria and enabling different types of building works. The majority of the projects underway are funded from the Essential Property Maintenance Package (EPMP) – the one-off 'additional funding allocation' for all state-integrated schools announced in the Government's 2021 budget.
Criteria set by the Ministry of Education for work under EPMP are to prioritise health and safety, then essential infrastructure and quality learning environments.
'The EPMP has given all schools in our diocese an opportunity to benefit from key upgrades to property,' says Susan Zentveld. 'I'm pleased to be able to work with schools as we plan and complete this essential work.'
The diocese is working with experienced project managers to ensure work is delivered economically, is conducive to modern classroom learning, and is attractive, so school communities can benefit for many years to come.
In Hastings, St Mary's and St Joseph's primary schools recently celebrated the openings of their respective completed projects.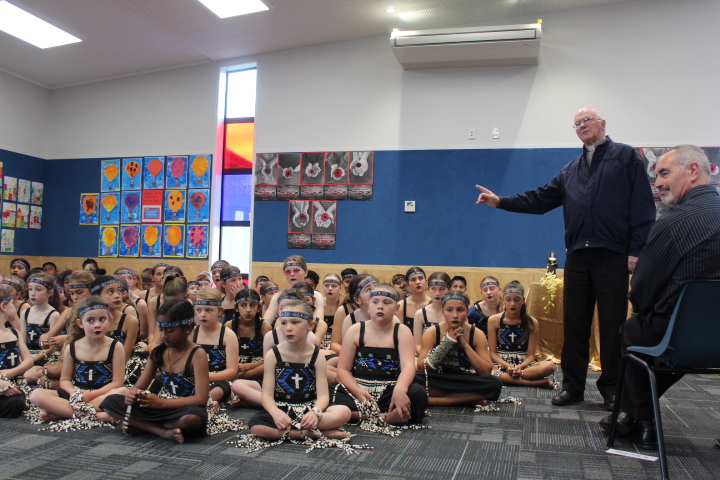 St Mary's School officially opened its new hall on June 2, their first public celebration following the lifting of Covid-19 restrictions. Fr Arthur Toothill, a St Mary's old boy, blessed and opened the hall, joined by the whole school and families, parish, diocese and school representatives, clergy, Sisters of St Joseph, Board representatives, and local contractors.
Principal Liz Crowley said, 'This fabulous new asset has opened up a myriad of opportunities we will be able to offer our students and school community. Students and staff are excited to be part of this special day in our school's history and now to be in and using this new hall to its fullest potential.'
At St Joseph's School on June 22, Mons Brian Walsh blessed and opened two new classrooms, named Mēri Hōhepa.
Principal Aaron O'Neill said, 'The modern, innovative learning spaces acknowledge Suzanne Aubert's significant contribution to our area and her close relationship with local Māori who called her Mēri Hōhepa.'
Staff, students and their families gathered in the school grounds and were joined by parish and diocese representatives, clergy, sisters of St Joseph and Sisters of Compassion, board trustees, and the project's local contractors. Everyone was invited to walk through the new building and to rub the blessed stone gifted by local hapu.
'The new classrooms respond to our school's growing roll, and we look forward to occupying our new learning spaces,' Aaron said. 'The building represents an exciting future at St Joseph's School, and we acknowledge the hard work of our proprietor, the Diocese of Palmerston North for blessing us with such a wonderful gift.'
The post Multimillion-dollar investment in Catholic schools first appeared on Archdiocese of Wellington.