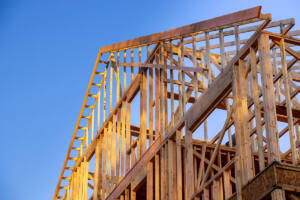 Wel
Com
June/July 2023 Caritas has welcomed last month's Budget initiatives to assist low-income households but is calling for more urgent action on reducing emissions. 'We need to prioritise the needs of the poor and vulnerable in Aotearoa New Zealand and the cost-of-living crisis cannot be detached from the climate and social crises. They need to be dealt with together,' said Roger Ellis, Caritas spokesperson.
Climate change
Climate change remains the issue of this generation and more urgent action to address emissions reduction in New Zealand is required now. We are pleased to see the $1.9 billion that has been allocated to address climate issues through the Climate Emergency Relief Fund. However, the root causes of climate change should be the priority and that means addressing emissions reduction and mitigation in Aotearoa New Zealand. If major polluters continue to avoid paying their fair share of the costs of the Emissions Trading Scheme, then the Government has to either increase costs to taxpayers or borrow to cover future costs. In effect, this is a subsidy at public expense for the benefit of highly profitable businesses.
Housing
Caritas welcomed the new investment of $3 billion for 3,000 additional new houses by mid-2025. The extension of the Warmer Kiwi Homes project will also help to improve housing standards and contribute to mitigating climate change through the funding of better heating and insulation, LED lighting, and home repairs for lower-income households. Every New Zealander should have access to an affordable, warm, dry home. This is another step towards that goal and towards overcoming the housing crisis,' Roger Ellis said.
Tangata whenua
Caritas welcomed the additional investment for Māori including the $200 million to build and repair more homes through the Whai Kāinga Whai Oranga programme; $225 million for Māori education, including $10 million to help develop the local content needed so schools and kura can work together with mana whenua; and $168 million over four years for Whānau Ora to ensure immediate needs of communities are met and to meet the long-term health aspirations of tangata whenua.
Overcoming poverty
As the New Zealand bishops' agency for justice, peace, and development, Caritas longs to see further progress in reducing the extent of family poverty in Aotearoa New Zealand and ensuring that communities, particularly the poor and marginalised, have access to at least the essentials of life. In that context, Caritas welcomes the extra funding to continue free lunches in schools, the removal of the $5 co-payment for prescriptions and the increased investment of $1.8 billion into Early Childhood Education. 'These measures will help those families who are struggling and will contribute to creating a fairer and more just society, promoting the common good.'
Source: Caritas Aotearoa New Zealand
The post
Action on housing welcomed – but needed on emissions
first appeared on
Archdiocese of Wellington
.