Revised PNCEO 2022 Formation Calendar – this is how we as an Education Team are responding to the needs in our schools and parishes.
PN Catholic Education Office Strategic Plan 2020-2022
Primary
Faith Alive (for Teachers) – Faith Alive is the web home of the key resource developed to support the teaching of the Primary School Religious Education curriculum in Catholic Schools in Aotearoa New Zealand. Faith Alive (For Parents and Caregivers) – Download of the Family/Whanau book in support of the religious education programme for Catholic primary schools in Aotearoa New Zealand. School staff can contact the Diocesan RE Advisor – Primary for access to resources for use in the classroom.
Secondary
Faith Central (For Teachers and Students) – The FaithCentral website is maintained by the National Centre of Religious Studies (NCRS). The main users of this site are students and staff of Catholic Secondary Schools and Colleges of Aotearoa New Zealand. School staff can contact the Diocesan RE Advisor – Secondary for access to resources for use in the classroom.
Governance/Management/Leadership
Property Management – A document that answers frequently asked questions.
Insurance – Information on insurance claims and contacts.

A Reporting and Discussion Guide/Prompt for Assisting Boards of State Integrated Catholic Schools in the Diocese of Palmerston North to Safeguard and Strengthen Catholic Special Character
NZCEO Resources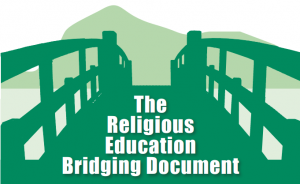 Religious Education Bridging Document (REBD) – a reflective and practical support for teachers in teaching effectively the mandated NZ Religious Education Curriculum.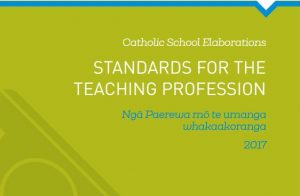 Standards for the Teaching profession: Catholic Elaborations – a framework for personal and professional reflection and support in the growth of the encounter with Christ.

Education Act 2020: Integrated Schools – an excerpt from the updated Act covering Schedule 6 which relates to integrated schools.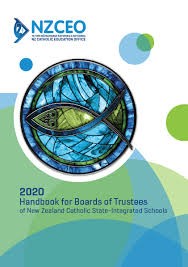 Board of Trustees handbook 2020 – current guidelines and policies intended to help Boards of Trustees focus on those aspects of a state-integrated school that differ from a standard (non-integrated) state school.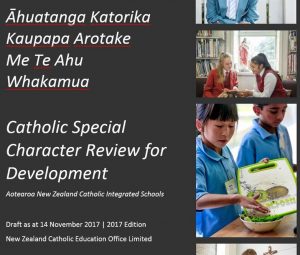 Catholic Special Character Review and Development Document – a handbook describing the expected outcomes from various activities relating to the particular religious values (charism) of each school.
More resources at the New Zealand Catholic Education Office website.