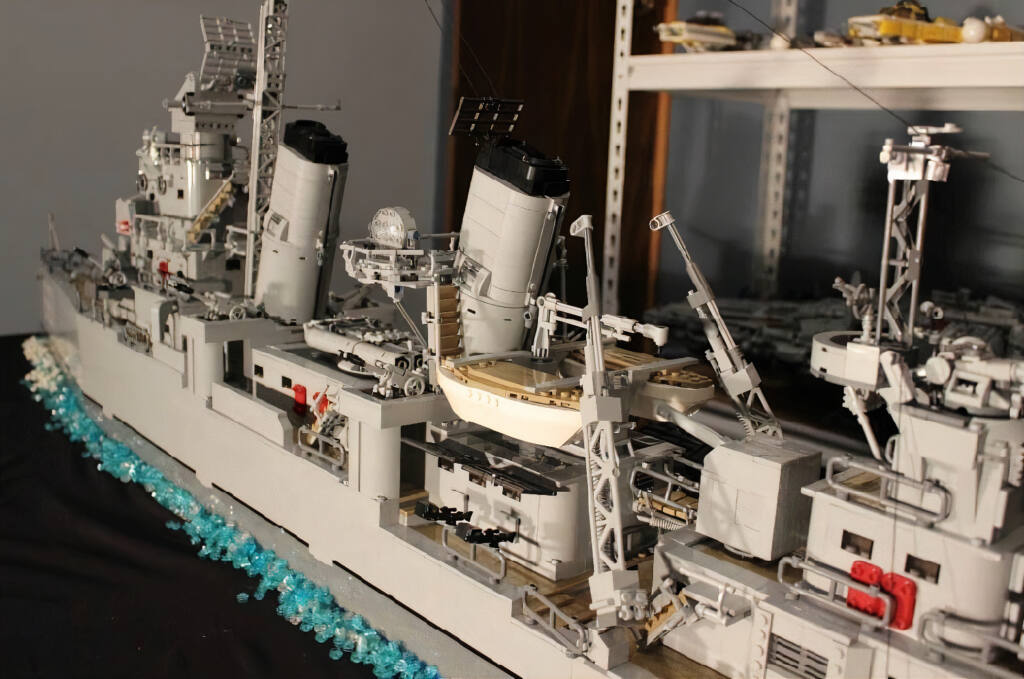 WelCom December 2021
A Lego ship made with close to 30,000 pieces and measuring 1.8 metres in length, won St John's College student, Matthew Eagles, a commendation award at this year's BrickCon-NZ.
BrickCon is the biggest Lego show in New Zealand and until the pandemic hit, it was part of a worldwide series of events for creative minds to display their most impressive constructions.
Up to 200 Lego contestants and exhibitors gathered in Palmerston North in June – this year's event was the first since 2019 due to Covid-19 restrictions.
Matthew says the national convention and competition is well-respected around the country, with people building in anticipation for the event.
His WW2 Fletcher Class Destroyer took a year and a half to build and 'a lot of careful planning' to ensure its framing wouldn't break.
'I wanted to do a WW2 ship, and I needed to find one that wasn't too big, but still had the aspects of the war ship,' says the year 11 student.
After winning the National Lego Building Competition in 2018, Matthew entered a number of creations in the 2019 iteration of BrickCon-NZ. It was then he decided on building the ship.
Shipping delays meant a lot of time was also spent waiting for Lego pieces – between 25,000 to 30,000 of them.
'I had to buy more parts for it so that took a long time. The actual build time would have been about a month or two and the rest of the time was just planning.'
The painstaking work of putting it all together has meant Matthew hasn't yet dismantled it. 'Usually, people build them for the event, and then take them apart but I won't just yet, maybe in a few months or so.'
However, he has already started planning for next year. 'I've started planning different aspects of the next builds, but it takes a while to get everything in order before you can start building.
Matthew's love of Lego began at a very early age and one day he wants to become an architect.
The post St John's College student builds model WW2 ship first appeared on Archdiocese of Wellington.