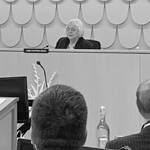 In this week of 30 November- 4 December the Royal Commission of Inquiry into Abuse in Care is holding public hearings at which some survivors of  abuse in faith-based care are giving their evidence.
The first week of the hearings focuses on cases involving Catholic institutions. In the coming weeks, survivors  of other faith-based organisations will give their evidence at separate hearings.
The Bishops and Congregational Leaders asked to be part of the Royal Commission process,. They made a submission to the Royal Commission seeking the involvement of faith-based institutions, and the government agreed to this.  It is a necessary step in the process of justice, an opportunity to acknowledge our past, examine our failings and to listen to those who have been harmed.
While the Royal Commission process is confronting and difficult, it may encourage other survivors to come forward, perhaps for the first time, to disclose the abuse or harm they suffered.
After the week of 30 November-4 December the Church's next significant role in the Royal Commission Inquiry will be in March 2021 when the Church is called to respond. At these hearings, Cardinal John Dew will be among those providing evidence on redress processes on behalf of the Church.
Cardinal John has asked us to pray for all involved, especially for survivors, and that we will be a Church which brings joy and hope, peace and kindness into the lives of all, especially those who have been harmed.
For more information about the Royal Commission Inquiry see: www.abuseincare.org.nz.
The post Royal Commission on Abuse in Care - this week first appeared on Archdiocese of Wellington.