For over 60 years, secondary Catholic secondary schools from throughout the Wellington and Palmerston North dioceses have come together to compete in the prestigious O'Shea Shield speech and drama competition. Students participate in eight events including debating, religious questions, prepared and impromptu speeches, religious drama, scripture reading, oratory and scripture reading in Te Reo Māori. This year's hosts, St Bernard's College in Lower Hutt, won the competition for the first time since the O'Shea Shield event began in 1946.
---
St Bernard's College: 2017 O'Shea Shield Winners
St Bernard's College hosted and won the O'Shea Shield this year held 13‒14 May. The annual competition includes debating, impromptu speeches, scripture reading in English and Te Reo Māori, junior prepared speech, oratory, and religious drama.
Since the O'Shea Shield began in 1946, this is the first time St Bernard's has won the competition. St Patrick's, Wellington, came second and St Catherine' College, Kilbirnie, came third. St Catherine's host next year's competition.
The O'Shea Shield is for the Catholic secondary schools in the Wellington and Palmerston North dioceses. This year, 17 colleges took part.
The Marist Brothers began teaching at St Bernard's College in 1946. Significantly, 2017 is the bicentennial year of the founding of the Marist Brothers in France, in 1817.
The 2017 O'Shea Shield full results' table is on St Bernard's website (sbc.school.nz).
---
Historic win for St Bernard's College
John Phillips, Johannes Duthie-Jung, Matt Mann and Noah Lindstrom, St Bernard's College Students
The weekend began with an early wake up on a cold Wellington morning at St Bernard's College. Everyone was gathered, feeling both nervous and excited, ready to get the Pōwhiri underway. A spirited Pōwhiri welcomed our brother and sister Colleges into our school and set the tone for the passion that was to come throughout the rest of the weekend.
The first day consisted of debating, impromptu Speech, Te Reo Scripture reading, Oratory and Junior Prepared Speech events. We saw and heard some amazingly talented students compete in their respective events. We saw tears of emotion. We heard laughs of joy and everybody walked away inspired by the young talent on display.
The theme for this year's O'Shea Shield was, Living in Harmony with God's Creation. This truly came to life in the variety of thought-provoking performances witnessed at Saturday's Drama Night. We saw diversity in the way this theme was conveyed through all 17 College performances. The crowd was lively and roaring after every performance. This added to the passionate atmosphere and undoubtedly showcased the unity of our Catholic Colleges within the Palmerston North and Wellington Dioceses.
Sunday morning revealed a tight points' table, meaning the last two events, Scripture Reading and Religious Questions, would determine the winner of the O'Shea Shield. All the schools competed fiercely but at the same time in good spirits. A final Mass was celebrated by Cardinal John Dew and Bishop Charles Drennan at Ss Peter and Paul's Church to wrap up another amazing weekend. Following the Mass, the winners of each event were recognised and awarded for their huge efforts and many hours of hard work.
However, the O'Shea Shield event is not all about the competition; it is also about bringing our Catholic Colleges together to embrace our universal Catholic values as well as to form and grow life-long bonds that will remain strong.
Our St Bernard's College community felt hugely privileged to have the honour of hosting the O'Shea Shield Competition for 2017. We would like to extend a final, yet important 'thank you' to everyone who was involved in the event. We hope everyone has come away with a greater appreciation of 'Living in harmony with God's Creation'.
---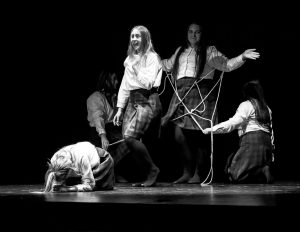 "Like a Mexican wave at the cricket, you can see the Spirit moving through the students. That's the real beauty of O'Shea". – Mrs Kelly Briggs, DRS, Sacred Heart College, Napier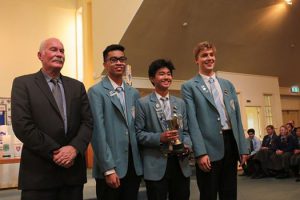 "O'Shea Shield is a really sociable event, apart from its competitive nature. Being able to meet people from different schools around New Zealand, and keeping in touch with those people in the future." – Harry Poland, St Patrick's College, Silverstream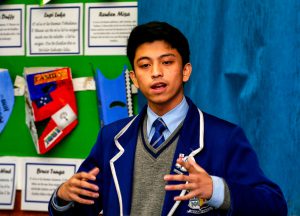 "O'Shea Shield was an enlightening experience that allowed students from across the Wellington and Palmerston North dioceses to express themselves and their opinions through a variety of mediums such as debating, oratory and drama. It is not just a public speaking competition, it is an event where relationships are formed, student confidence is boosted, contemporary issues addressed, school pride expressed and an appreciation for God and his creation developed." – Andre, St Patrick's College, Wellington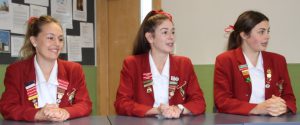 "It was an amazing experience and great to compete with other students from around the Archdiocese and continue my family's legacy in this great event." – Jorja Murray, Sacred Heart Girls College, New Plymouth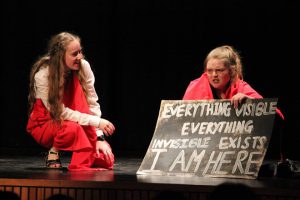 "It was amazing to see everyone's love for God shown through their event." – Louise Lloyd, Sacred Heart College, Lower Hutt
"Freezing cold, some great memories and a fierce competition – the atmosphere was hard to beat!" – Grace Baird, St Peter's College, Palmerston North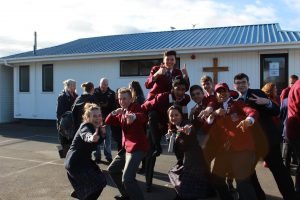 "Our student experiences had an awesome time. Our youngest competitor, Tim Donkin in Year 9, suffers from Cystic Fibrosis. With careful planning of his treatment schedule he could be part of the team and stay with us in Wellington. Competing in O'Shea shield has enabled Tim to represent his school in an arena other than on the sport field, which has been fantastic for him. He and the other students enjoyed competing and building new relationships with students from the other Catholic schools. Many of our boys in the team had already met students from the other schools on MYL, YCL and The Marist Neighbours' programme, so the O'Shea competition just gave them the opportunity to catch up with mates and rekindle friendships." – Conor Bolton, Director of Religious Studies, St John's College, Hastings
Published in WelCom June 2017