WelCom October 2021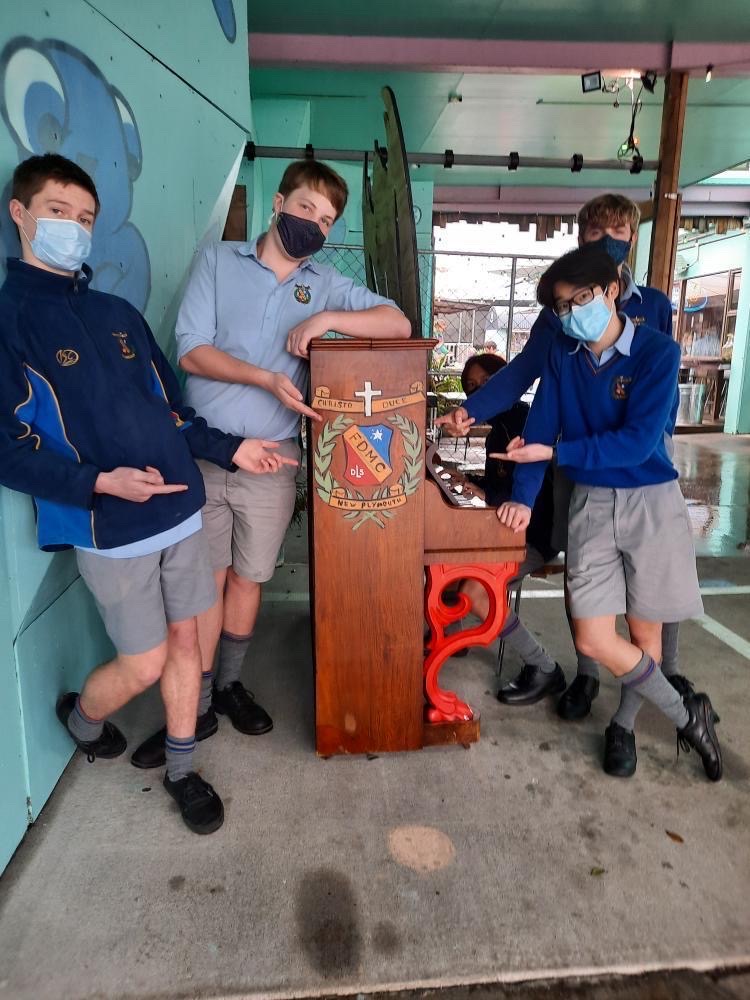 Clarence Chan
We, the Billy Joel Boys, are a Francis Douglas Memorial College 'Future Problem Solving' group. We are implementing public pianos into New Plymouth city, to enhance positivity in our community in the aftermath of level 4 lockdowns.
Community pianos are a worldwide trend whereby donated pianos are placed in public spaces for anyone to jump on and play and for others to listen to and enjoy spontaneous performances.
Our group of six Year-10 students wouldn't have gotten to where we are without the help of our wonderful community and our Future Problem Solving teacher Robyn Wackrow, who has guided us.
Future Problem Solving is a worldwide education system and an international competition. It uses a six-step process to identify a problem in the community and then try to solve. FDMC has competed over the last eight years. It has become an important part of our Gifted and Talented programme and is integrated at Year 11 with Level 2 NCEA Education for Sustainability Achievement Standards.
Our group identified an increase in mental-health issues due to the lockdown. We thought what better than having some public pianos and free music around the community. The project reflects our school values as a Lasallian college, as it creates an inclusive community where all are welcome to play, it encourages quality music education, and it's a cultural service to the community.
Public response has been incredibly positive with many comments about the difference it is making to all who encounter it and there's lots of interaction with our instagram page: @fps_billyjoelboys
The post Music for the community first appeared on Archdiocese of Wellington.