WelCom May 2022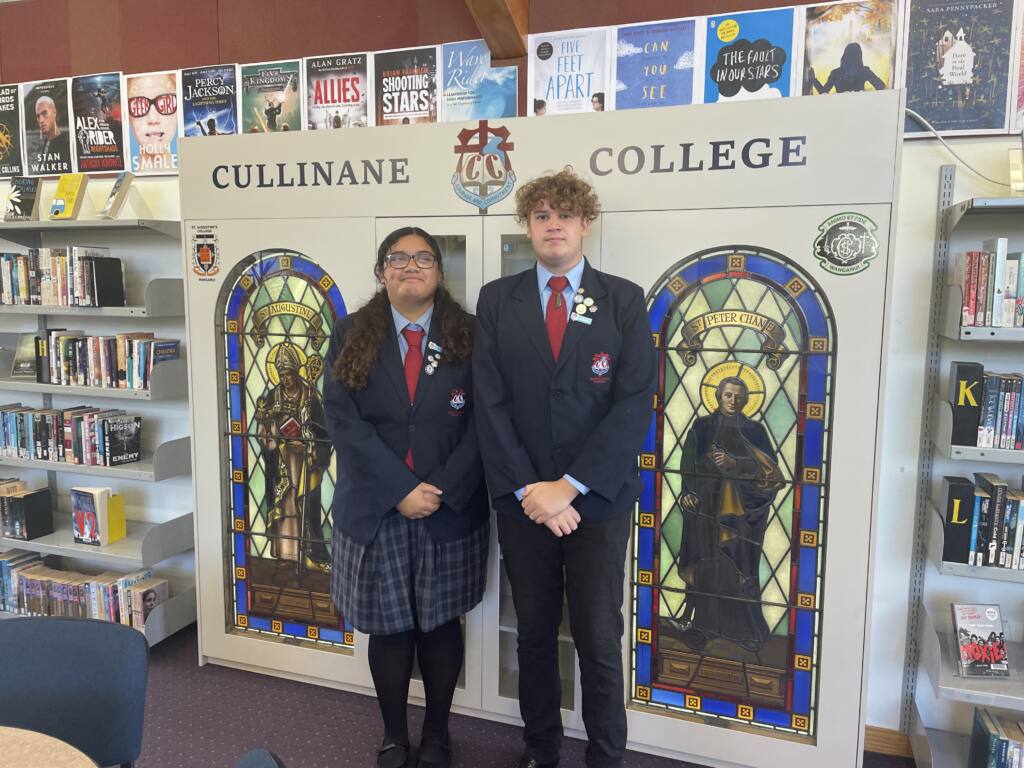 Sue Seconi
Two stained-glass windows have been permanently installed in the library of Cullinane College, Whanganui, having been moved twice since they were originally donated to the first St Augustine's College chapel 67 years ago.
'The windows are a link to our college's legacy and an acknowledgement of the past journey of Cullinane College,' says principal Justin Harper.
'The library is at the heart of our college. It is a well-used space and provides opportunities for the students to see the windows often,' he said.
The stunning glassworks were first gifted in 1955 to St Augustine's College when modifications were made to include a chapel, on Cameron Tce and Campbell St corner. 
The window depicting St Peter Chanel was donated by the then-Old Boys of the school and the St Augustine window by Misses Burke, sisters of St Mary's parish priest at the time, Fr Michael Joseph Burke sm.
When the wooden building was demolished, the windows were carefully stored until being reinstalled in the new St Augustine's College chapel in Peat St, opened in 1967. 
St Augustine's and Sacred Heart schools closed to form the new co-educational Cullinane College in 2003 and the building redevelopment schedule required the chapel to be pulled down. Once again, the windows were put into storage.
The cabinet for the windows now at Cullinane College was especially designed by old boy John Fearn and funding came from the Palmerston North Diocesan Catholic Charities Allocation Committee.
These taonga will be officially blessed in the near future. 
The post Cullinane stained-glass windows brought 'home' first appeared on Archdiocese of Wellington.